It is well known that I love Mercedes Pagodas and that my company provides some of the best 280SLs in the world. However unless you've spent hours clicking around my site you might not realize that I love many other cars as well. I'm sort of an equal opportunity car guy.
Here is a listing of cars that I bought just because I liked them. Some of them were cars that I had always wanted to own (sort of my "bucket list). Some I was just curious what they were like to live with. Some were like a stray, homeless dog following a kind soul home who could not bear to turn him away.
Typically I buy something then have to have my technicians go through it to get it to the point where it matches my vision of what the particular car should be. This sometimes makes my technicians a bit crazy because I'm rather demanding with what I drive. When it is all said and done the particular vehicle matches what I think it should be or the way the factory intended but I have way, way more money in it that I think I should.
Chronological order starting with the latest purchase.
(If you click on some of the photos you can go to the car's dedicated page.)
1972 Triumph Stag - July 18, 2011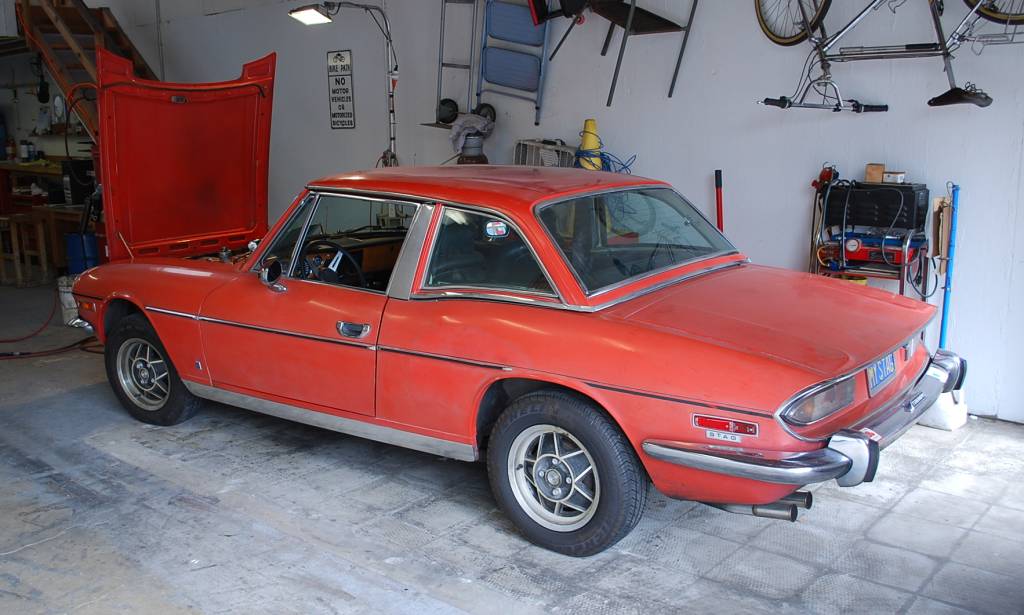 I always wanted a Stag after a family trip to England/Wales in 1978 and a cousin arrived to a get together exhilarated saying, "we just raced against a Jaguar E-Type on the way over here!". Well it only took me 33 years! This is a one owner car that I just bought from the estate. The son told me it had sat in the garage for about 3 1/2 years. It seems to show some original paint, has a manual 4 speed plus overdrive and air-conditioning. My technicians are going through it now.
Repairs:
1) New intake manifold gaskets (to correct vacuum leaks)
2) Remove old fuel

1962 Ford Cortina mkI - February 2011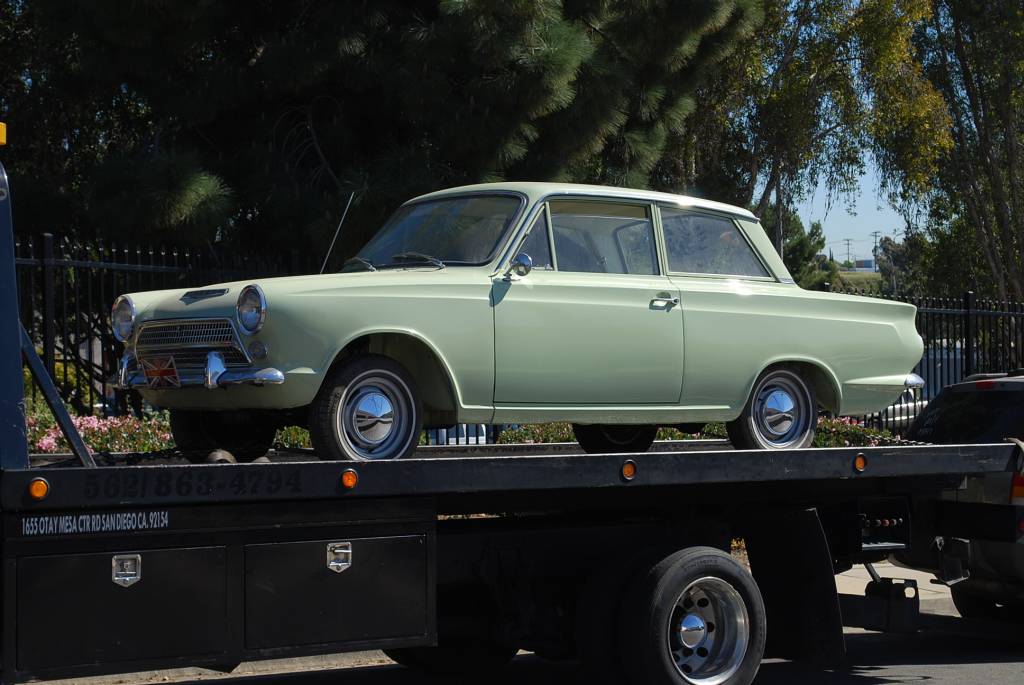 I just received this one. It is unbelievably correct, stock and mostly original - so I HAD to have it! More soon on this English Ford.
Repairs:
1) Drain old fuel and purge lines
2) New fuel filter & battery
3) Bleed brakes & clutch hydraulics
4) Re-core radiator, replace all hoses, thermostat & cap
5) Adjust valves, replace valve cover gasket
6) Rebuild carburettor
7) Rebuild rear brake wheel cylinders
8) Rebuild clutch complete, including hydraulics
9) November '11, Repair the seat backrest upholstery with new (retaining the original seating surface material)
10) Adjust valves
11) Replace front crankshaft seal
12) Install new center muffler

Trips we've done in "Tina":
1) Temecula, CA wine tasting
2) Alpine, CA Alpine Brewery beer tasting
3) Pine Valley, CA Tenth anniversary photo shoot with Yoko

1964 Corvette "resto mod" - bought tail end of 2010, sold 2-24-2012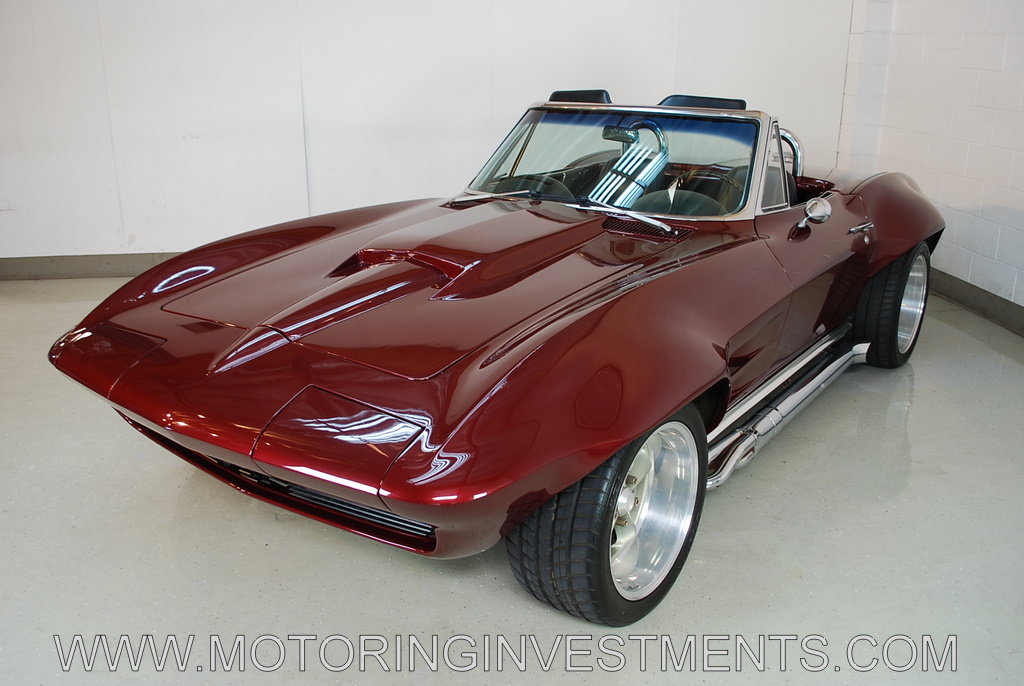 I still own this one and it falls under the "I never had one before" category. Out of the literally thousands of cars that have passed through my hands I had previously only owned two Corvettes, never an early sixties example and never a "resto-mod". This car was a previous consignment that I recently purchased. Now we have the freedom to give it the Motoring Investments treatment. Previously this car was almost not streetable due to its drag racing type clutch that operated like a light switch (either on or off with no in-between). Also, the owner even after spending a reported seventy thousand big ones having it built, stopped short of making it a complete car (no ignition key, gauges not working, no seat-belts, no parking brake) . It is about half way done now. The gauges are being rebuilt, we replaced the water pump (that seemingly started leaking the day I purchased it!) and we installed a street clutch in it so that now even grandma can move off the line without either stalling or burning rubber.
July 23, 2011 update: Our Vette is 99% ready now (took so long due to the number of client's cars in the workshop that come first). I drove it home last Friday night and it is now a joy to drive. Yes, even grandma could shift it now (the manual steering combined with wide tires makes the steering another story but probably grandma is not going to drive it anyway...)

1961 MG/Buick V8 Special (top photo is "before")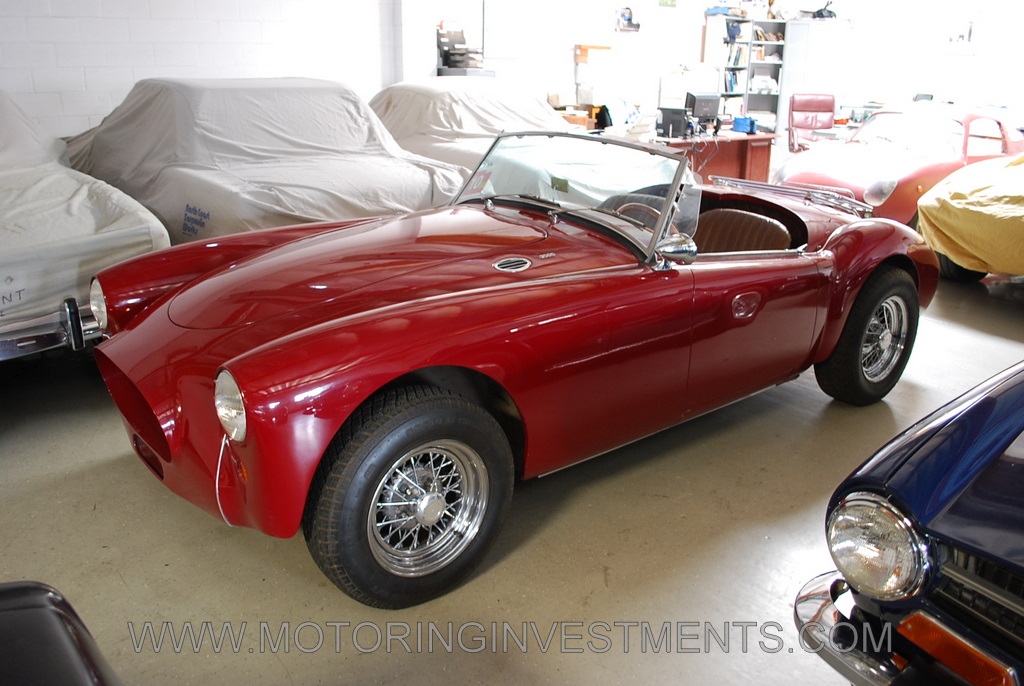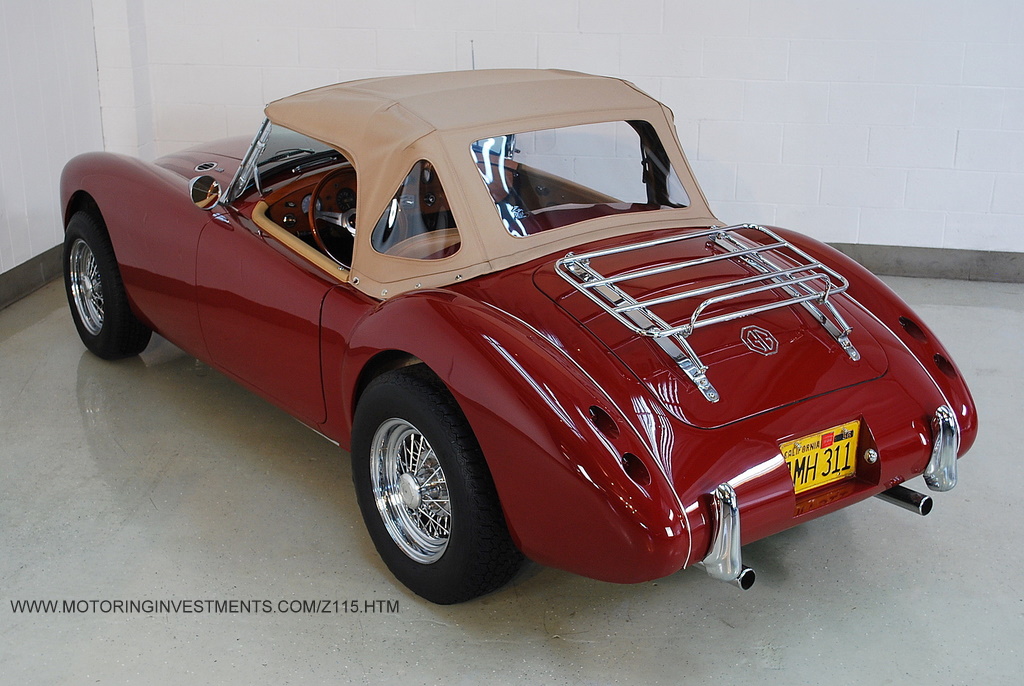 July 23, 2011 update - Look how the light tan canvas top and leather transforms the look - beautiful! PHOTO PAGE!
She is now ready to go with all of our improvements made. For sale to make room for more cars that are on my "bucket list"!

1967 Porsche 911 hotrod coupe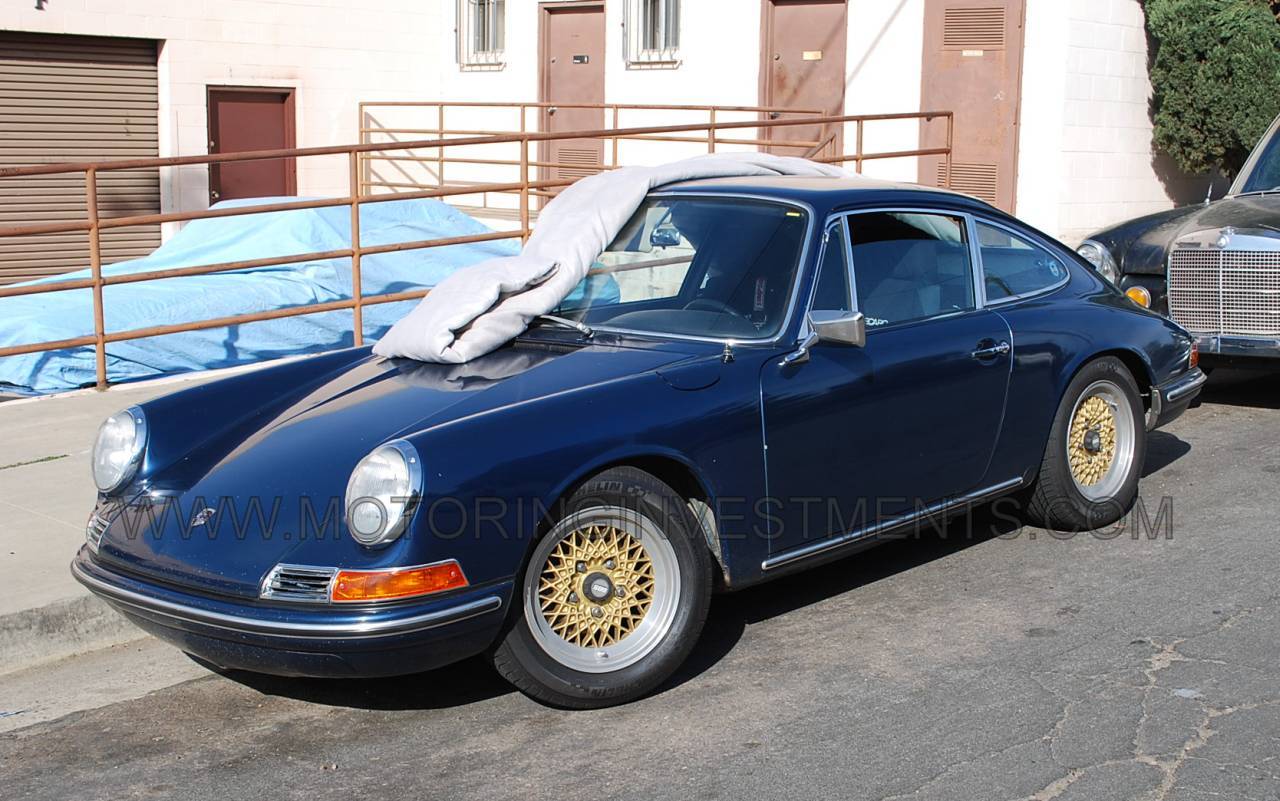 This is my current "driver". I purchased it from a septagenarian who between himself and his brother had owned it for 40 years! It is sort of an outlaw hotrod in that it has a 2.6 liter engine (incredibly, still with the original matching #'s case), sport seats and BBS wheels. My good friend Steve at Dieter's Porsche dialed in the engine for me since like many owners who mean well the last guys, in an attempt to make big horsepower, didn't have all of the hot engine components working together all so well. The carburettor venturis were simply way too big for street use and caused a super lean condition in the mid-range that was going to hole a piston if left unchecked. With the proper size venturis we probably make 180 - 190 HP which is in "S" territory and massive mid-range torque. It is really a kick to drive and matches my mental image of the way a 911 should go through the gears.
09-22-2011 Refinished fuel tank, cosmetic refinish of original front suspension pan, new trunk carpet, new Optima battery (click on the above photo for more photos)
1960 Cadillac Coupe deVille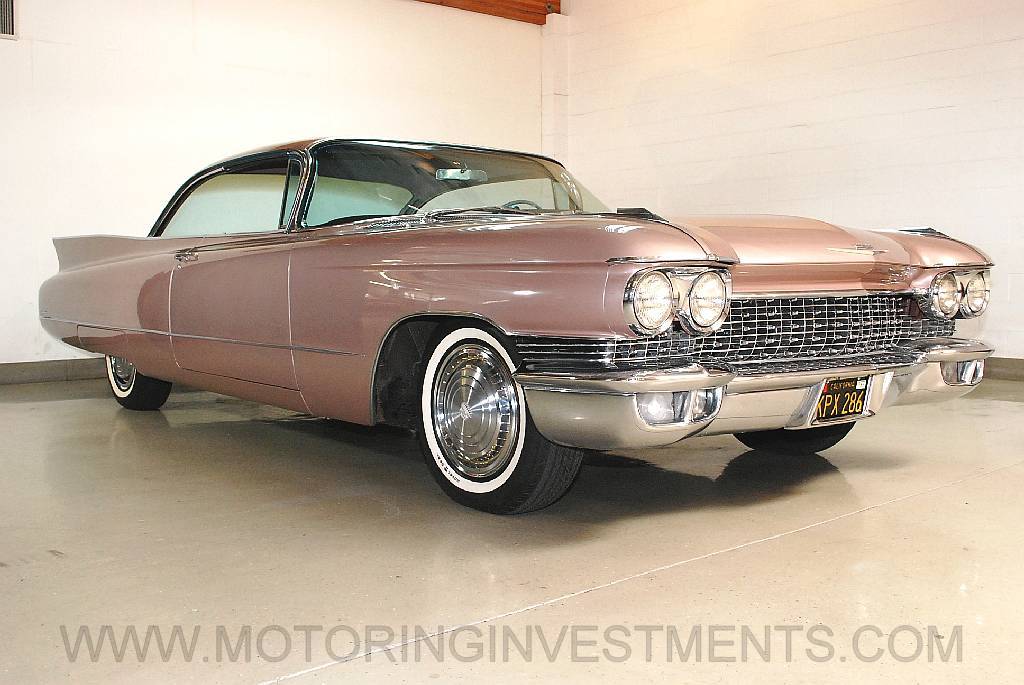 I bought this from a neighbor of my business property who was the original owner! I just cannot resist originality.
1962 Hoyt Special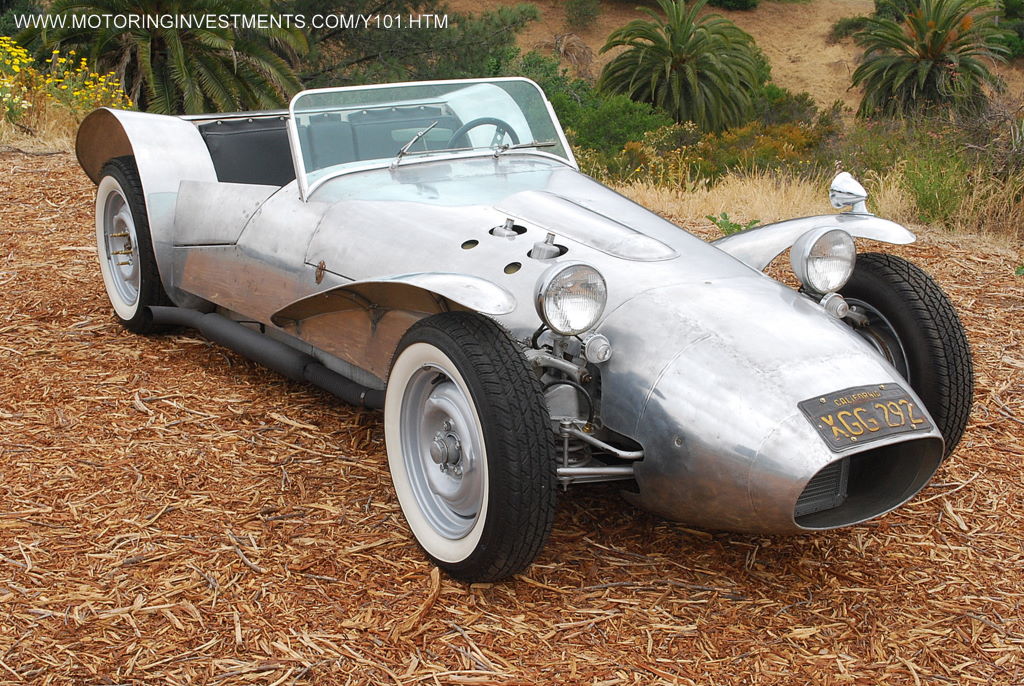 This has real in period race history!
1972 Pantera Pre-L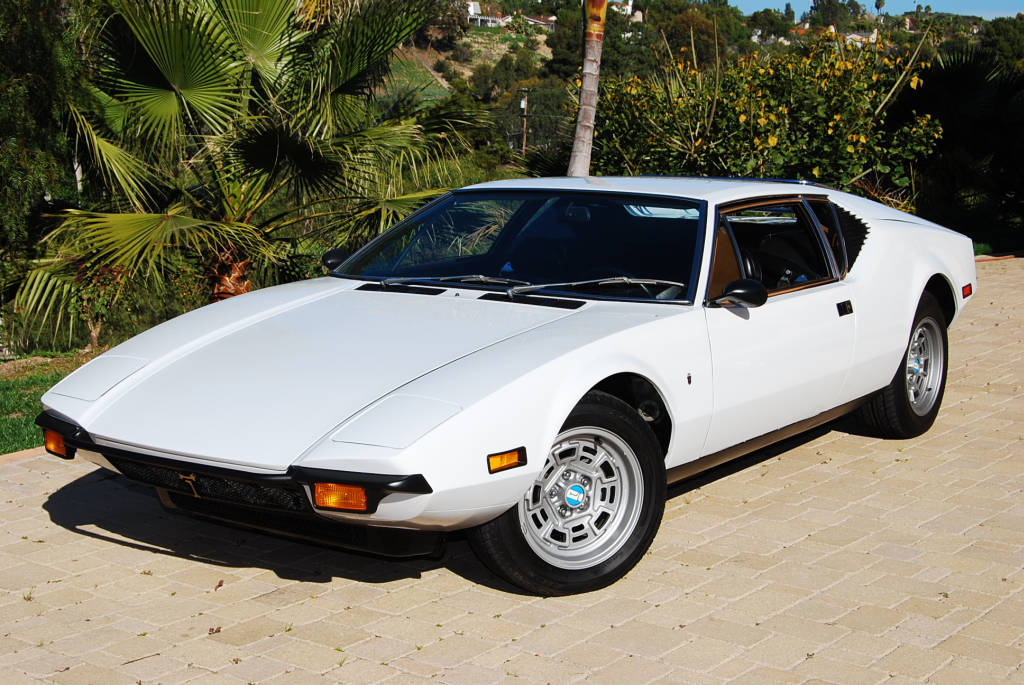 An "original Pantera" is almost an oxymoron as the vast majority it seems have been heavily modified. So when I found this one in a N. County San Diego garage where it had sat for 22 years it just had to follow me home.
1966 Alfa Romeo Giulia 1300Ti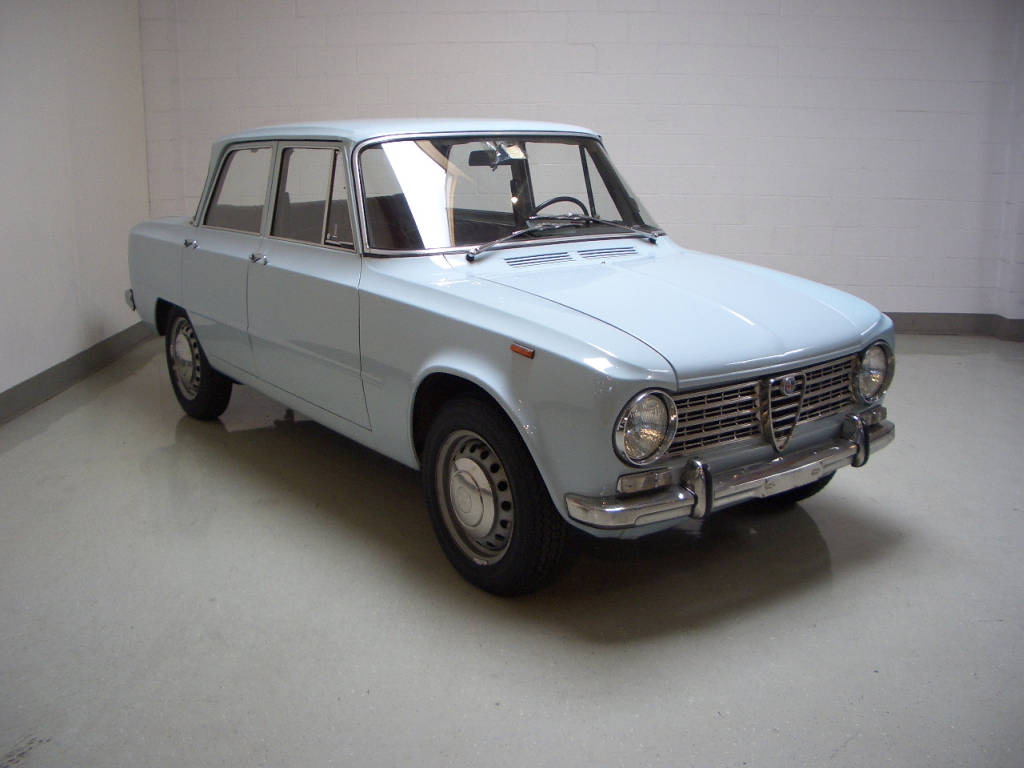 If this had had the 1600 engine, I would have kept it. What a lovely driving car. I just wanted a little more go.
1968 Triumph TR250


I've had many, many TR6's and some TR4's but never a TR250. So I specifically set out to find a very original example. I found this one 100 miles away in the semi-desert of Temecula, CA. It had been in the hands of the same owner for 37 years and was still wearing its California "Black Plates". This is a 75K original mile survivor still sporting its original carpet, upholstery and dash; simply amazing.
1956 Abarth 500GT Zagato Prototipo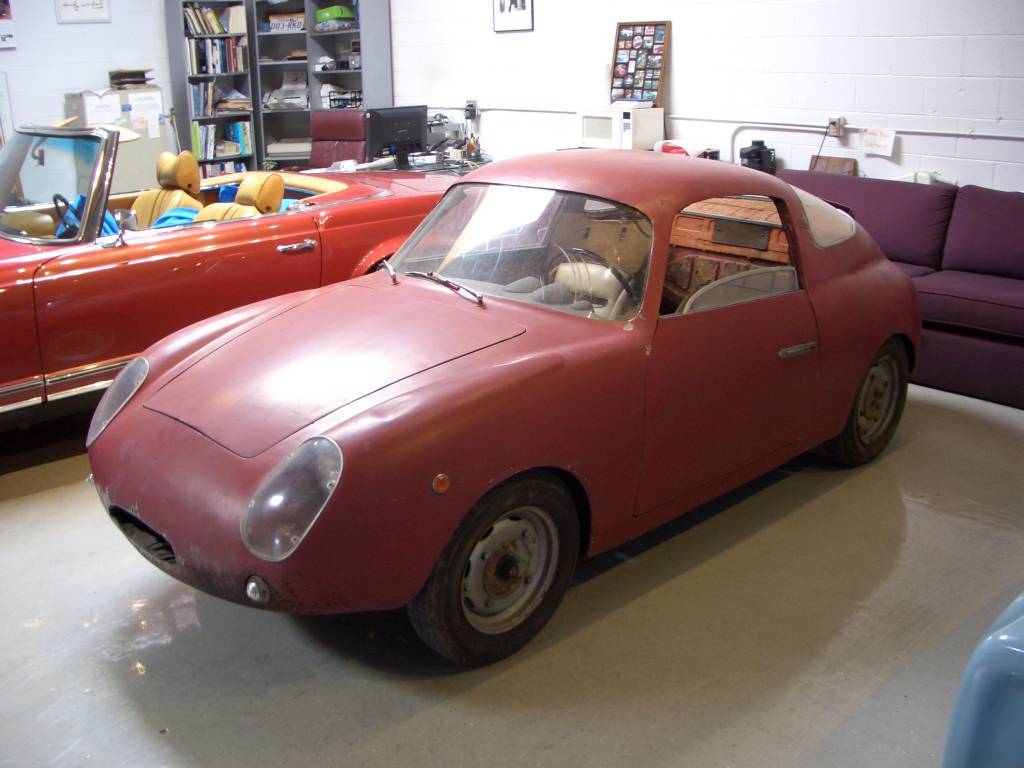 I had started studying Abarths and developed a strong desire to have one. The first one I found was an Allemano Spider (more about that one later). What I really wanted was a Zagato bodied car though. This was advertised by the family of the person who had imported it to the U.S. back in the seventies and was described as a 750GT. Not only did it turn out not to be a 750GT but not a "regular" 500GT Zagato either. It is the actual prototype of the run of only 8 500GTZs ever made. It is the actual 1957 and 1958 Turin show car. It also has race history and won its first event entered one day after it left the factory!
We are rebuilding the engine at this time and I look forward to driving it in late 2011.
1948 Ford F2


I had always wanted an old truck to knock around in on weekends. After we completed it, it was too nice to haul anything in so sadly I sold it to a fellow to augment his collection of exotic & vintage European cars. Now he "knocks around on weekends" in it when he is not driving his Ferrari.
Click here to view an non-fiction creative writing piece I did about this truck.
Saab Sonnet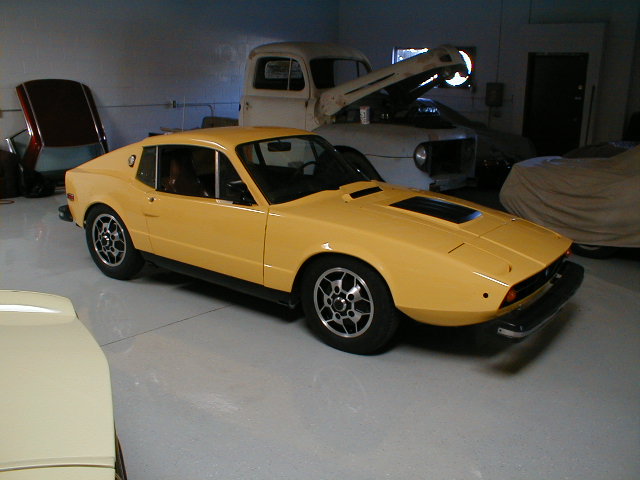 1968 Fiat 850 Sport Coupe
1973 Lotus Elite
1969 Lotus Elan